JTPV Chuzhou phase II 10GW N-type TOPCon cell project successfully rolls out the first cell
---
On February 6, the first cell of the second phase of JTPV Chuzhou production base 10GW high performance N-type TOPCon cell project was successfully rolled out. JTPV continues to improve cell conversion efficiency, improve quality and yield, and expand production capacity, bringing better product experience to domestic and foreign customers with N-type cell technology of no photoluminescence, anti-PID, low sealing loss, low temperature coefficient, strong low light response, and high conversion efficiency.
In the intelligent manufacturing workshop, the first N-type TOPCon cell was successfully rolled out in the expectation of the base leaders and technicians through multiple processes such as velvet making, boron expansion, LPCVD, phosphorus expansion, screen sintering and testing.
The second phase of the Chuzhou base project took 34 days from the first equipment to the first cell off the line. Efficient "JTPV speed" to ensure smooth mass production of TOPCon cells, which is also the focus of the Chuzhou base in the first half of the work target, in the subsequent mass production process, as well as the Chuzhou base under the joint efforts of colleagues, the company will certainly achieve new breakthroughs in production efficiency, yield and other aspects.
Chuzhou base using the most advanced international automated production lines, collaborative robots and robotic arms with visual inspection modules, AGV workshop logistics robots, three-dimensional storage system, completed the construction of an intelligent industrial safety control platform for the entire process, truly realize the production of unmanned, production data visualization, workshop management network and other highly modernized integrated elements of the smart factory.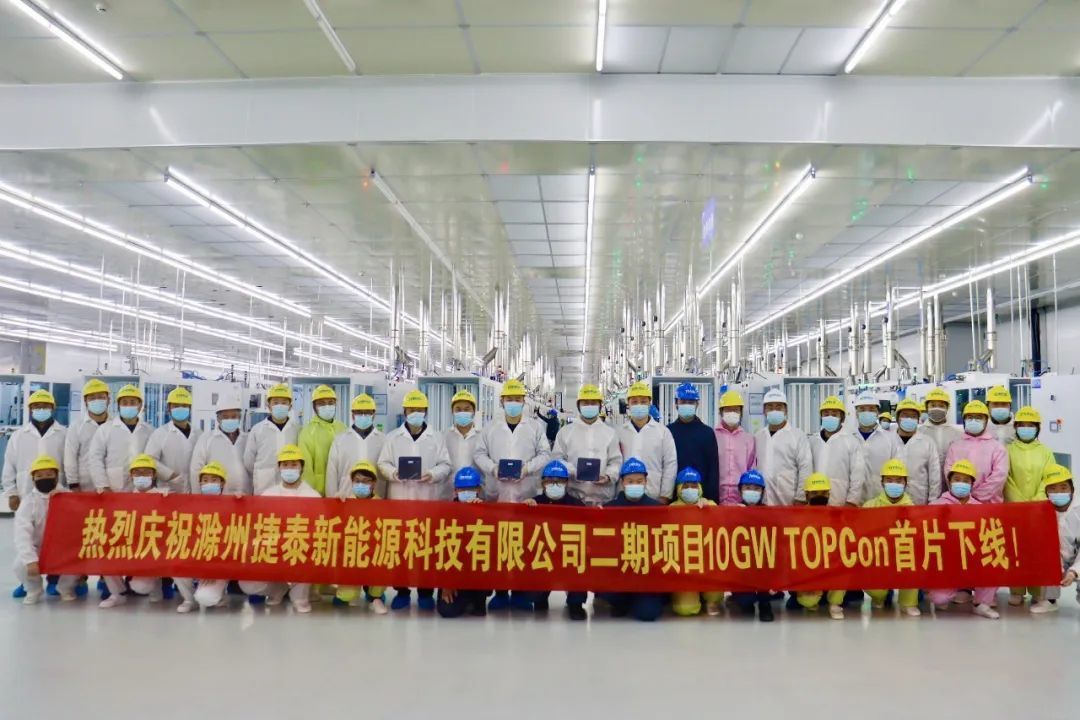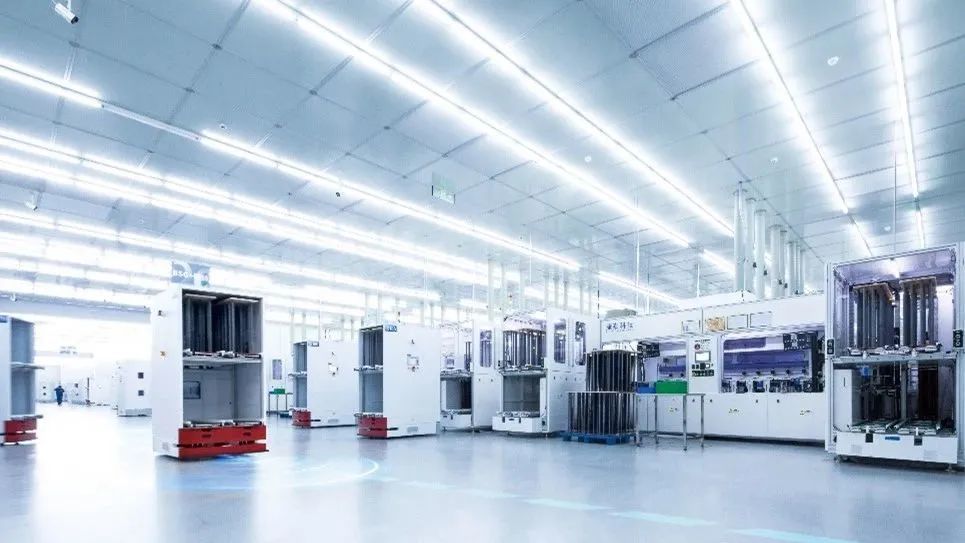 JTPV has advanced from the layers of technology iteration upgrade and reserve, production capacity structure, cost control and intelligent manufacturing to help the industrialization of high-efficiency solar cells and provide strong support for the global PV industry.
CONTACT
Headquarters: 8 Xingye Avenue, Shangrao Economic and Technological Development Zone, Jiangxi Province
Subscribe +
---