JTPV won the most influential solar cell enterprise in the "Solar Energy Cup"
---
On February 16, 2022, the tenth "Light Energy Cup" New Year's Eve Sharing Meeting and Award Ceremony was successfully concluded in Suzhou, Jiangsu Province. The event was hosted by Sobi PV Network, where the head enterprises came together to share the development trend and management experience of the PV industry, and jointly promote the steady development of the "double carbon" business. With years of experience in the industry, leading layout and advanced technology, JTPV was awarded the "Most Influential Enterprise Solar Cell" award at the event.
Since 2012, the "2022 Solar Energy Cup" is now in its tenth year, adhering to the concept of "quality" as the core content of the award and "data" to prove its strength. It aims to showcase the highest annual achievements of outstanding enterprises for the whole industry, witness the power of benchmarking, and share the most innovative technologies, new products and solutions with the industry.
As one of the main forces of solar cells, JTPV has been focusing on the R&D, design, production, sales and service of high-efficiency solar cells for many years. The main products are large-size N-type TOPCon cells and P-type PERC cells, of which the mass production conversion efficiency of N-type TOPCon cells exceeds 25% and the average conversion efficiency of P-type PERC cells exceeds 23.5%. The company has invested and built production bases in Shangrao, Jiangxi, Chuzhou, Anhui and Huai'an, Jiangsu. JTPV is laying out 9.5GW P-type PERC cell capacity and 31GW N-type TOPCon cell capacity in 2023, and N-type cell capacity will reach 44GW by 2024.
While expanding the scale of production capacity, JTPV continues to promote the industry to high efficiency and differentiation, and continuously enhance its core competitiveness.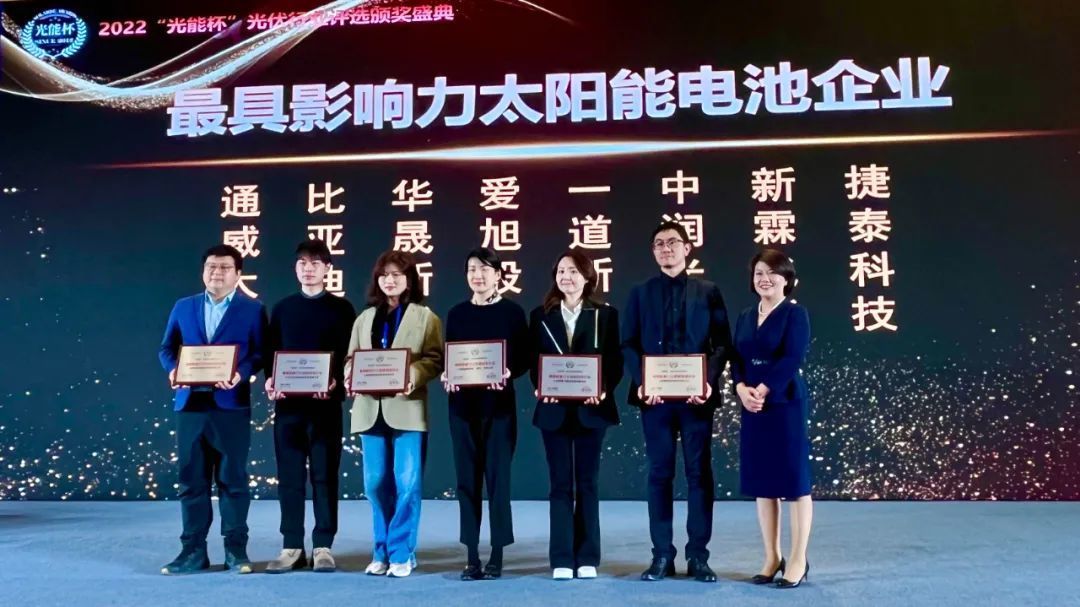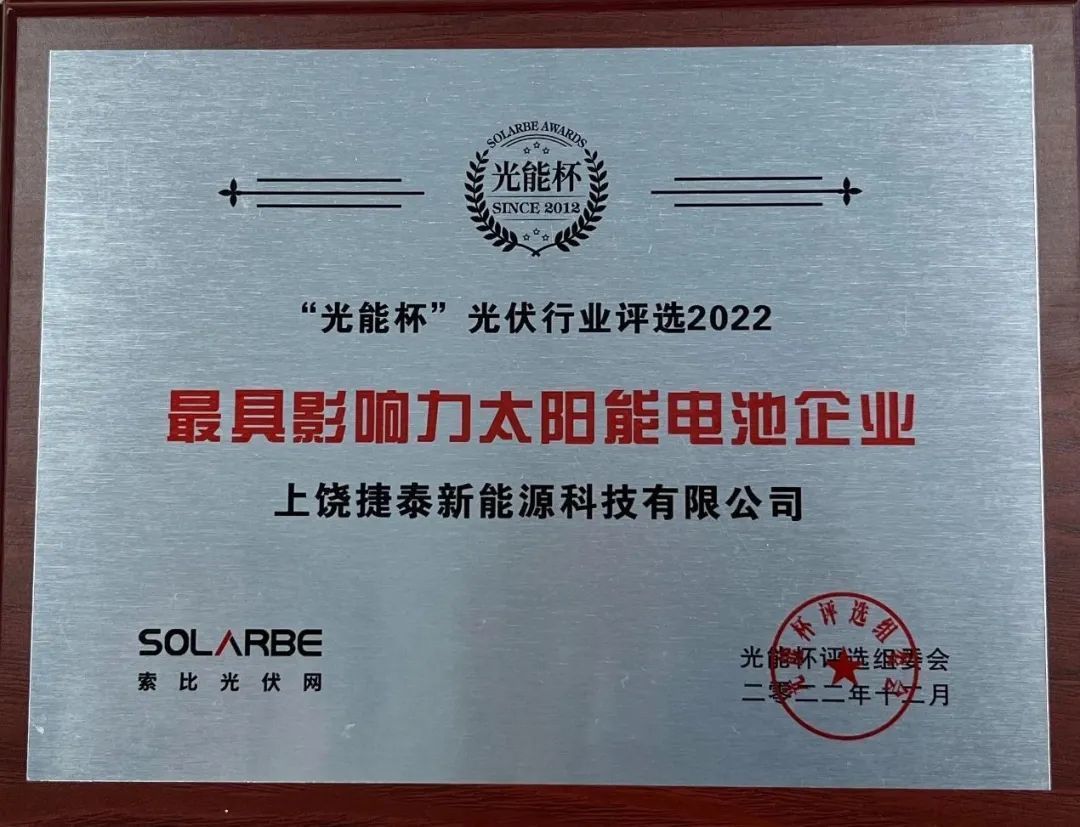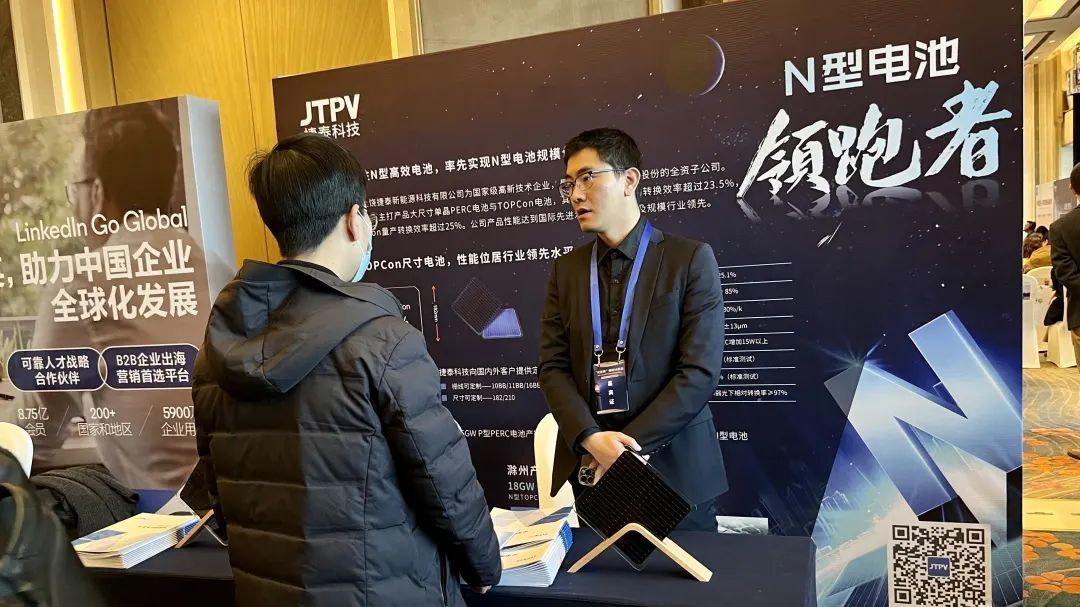 This award is a high recognition from the industry and professional media for JTPV, and also enhances the company's confidence in key technology solutions and applications in key areas in the future. In the future, JTPV will continue to maintain its competitive advantages and continue to lead the healthy development of the industry.
CONTACT
Headquarters: 8 Xingye Avenue, Shangrao Economic and Technological Development Zone, Jiangxi Province
Subscribe +
---