Accelerate the global layout, JTPV wonderful appearance at Intersolar Europe
---
From June 14 to June 16, one of the world's largest and most influential solar energy professional exhibition fairs - Germany Munich International Solar Technology Fair (Intersolar Europe 2023) was held in Munich International Expo Center.
In the new era of energy transition, promoting green development has become a common proposition for all countries in the world. With the latest N-type TOPCon cell products, JTPV shines at Intersolar Europe, contributing to global carbon neutrality with technology-leading products. At the exhibition site, N-type TOPCon cell products attracted a large number of new and old customers, industry experts and visitors to stop.
The exhibition showcases the P-type PERC 182M-10D40, N-type TOPCon 182M-16D1, N-type TOPCon 210M-12D1 and N-type TOPCon 182M-10D11.
The average conversion efficiency of JTPV's P-type cell products exceeds 23.8%, and the production cost is leading the industry. As the flagship N-type TOPCon product, the cell efficiency can reach 25.5%, attracting a large number of exhibitors to know and inquire.
In recent years, JTPV has adhered to the N-type technology as a route to achieve large-scale mass production of N-type TOPCon cells, create efficient cell products with technological innovation and brand reputation, meet the differentiated needs of customers in more countries and regions, and benefit customers around the world with high-quality products and services.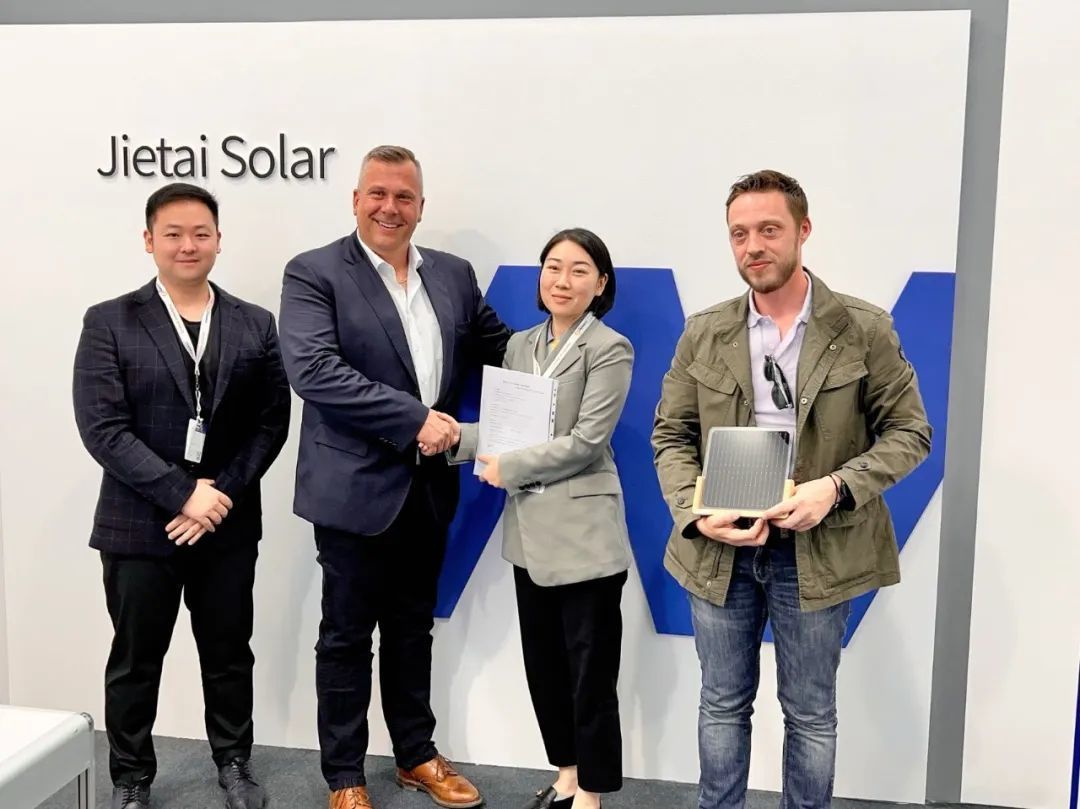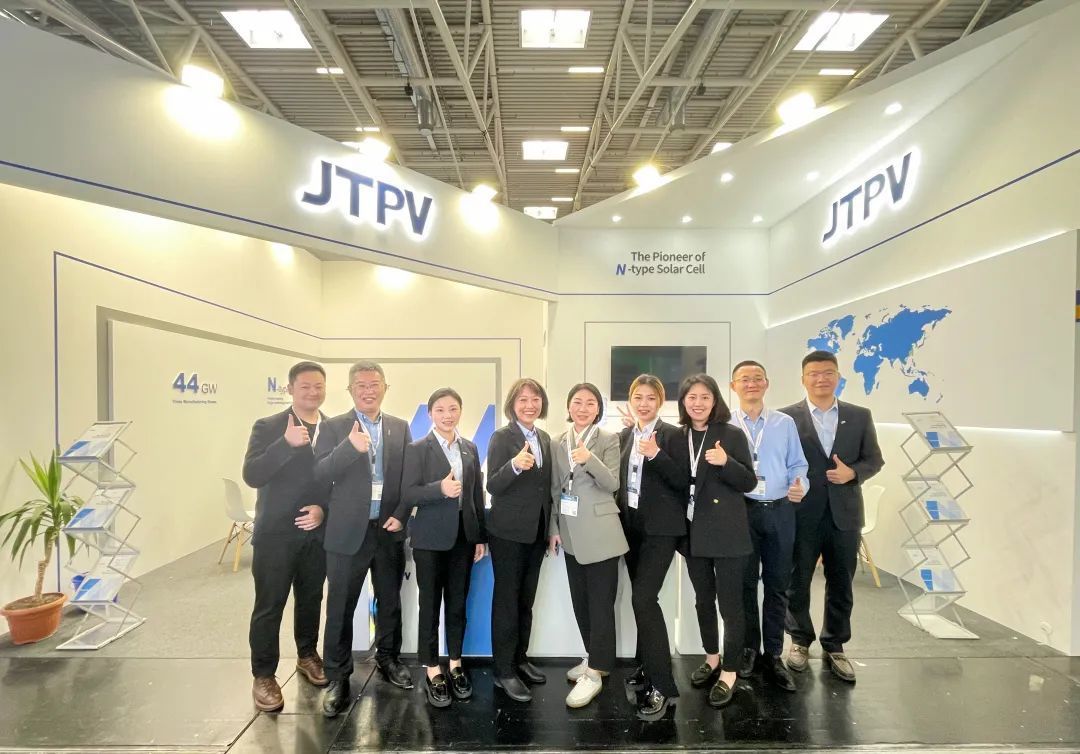 Through this exhibition, JTPV further consolidated the development of overseas cell market and accelerated the global layout. In the future, JTPV will continue to expand its business territory, provide global customers with efficient, reliable and cost-effective photovoltaic cell products, and promote the development and popularization of global green solar power.
CONTACT
Headquarters: 8 Xingye Avenue, Shangrao Economic and Technological Development Zone, Jiangxi Province
Subscribe +
---