JTPV brings N-type TOPCon high-efficiency cells to the Turkish Photovoltaic Exhibition
---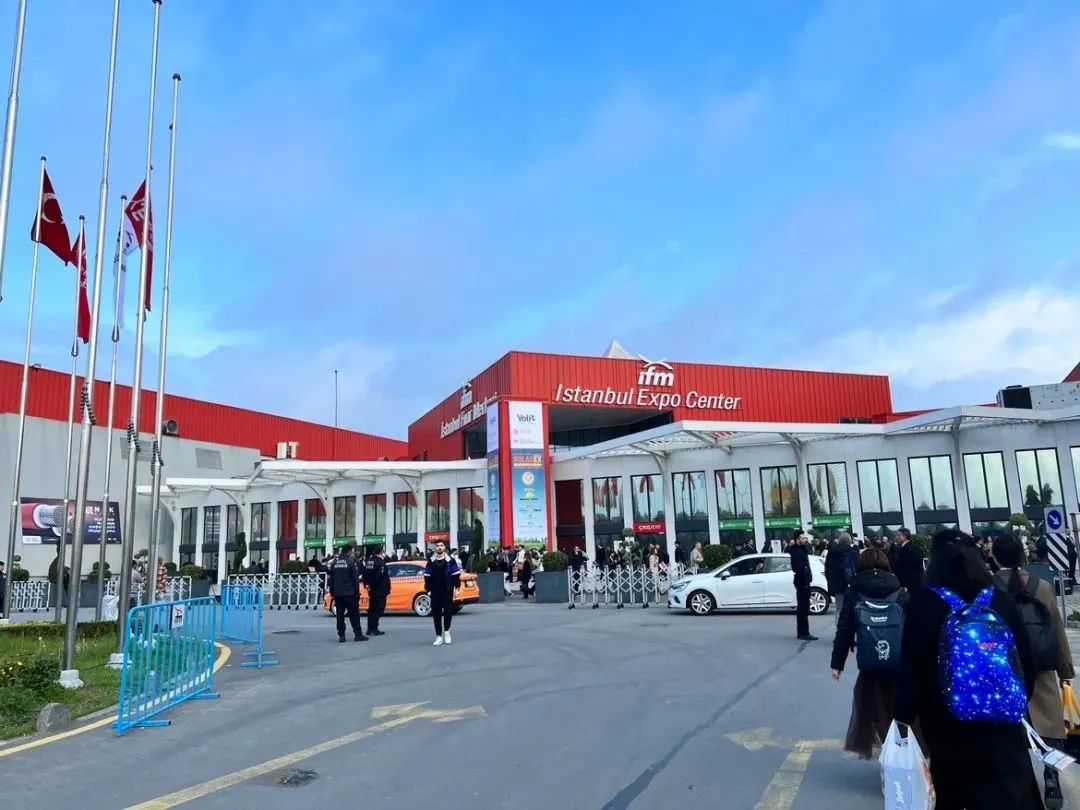 On April 6, local time, SOLAREX INSTANBUAL 2023, Turkey's largest photovoltaic exhibition for 3 days, was held in Istanbul as scheduled.
JTPV has long cultivated photovoltaic cell plate
This time, we carry a variety of N-type TOPCon products
At booth D03C in Hall 2
For local customers
Advanced high-efficiency cell products in the field of photovoltaic cells
Spot shot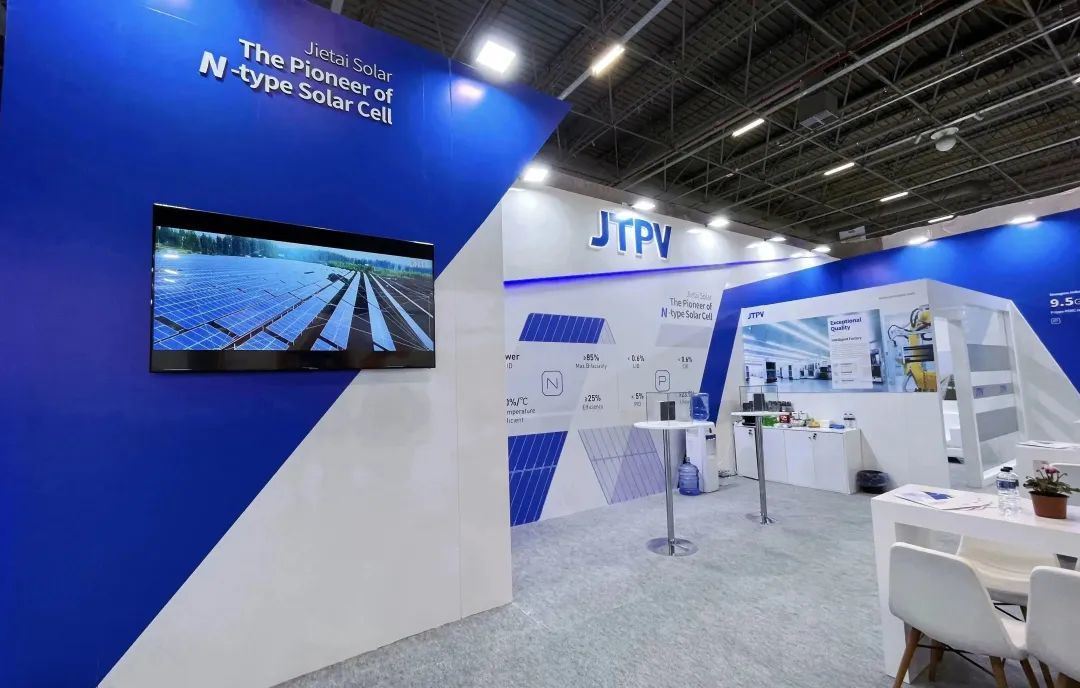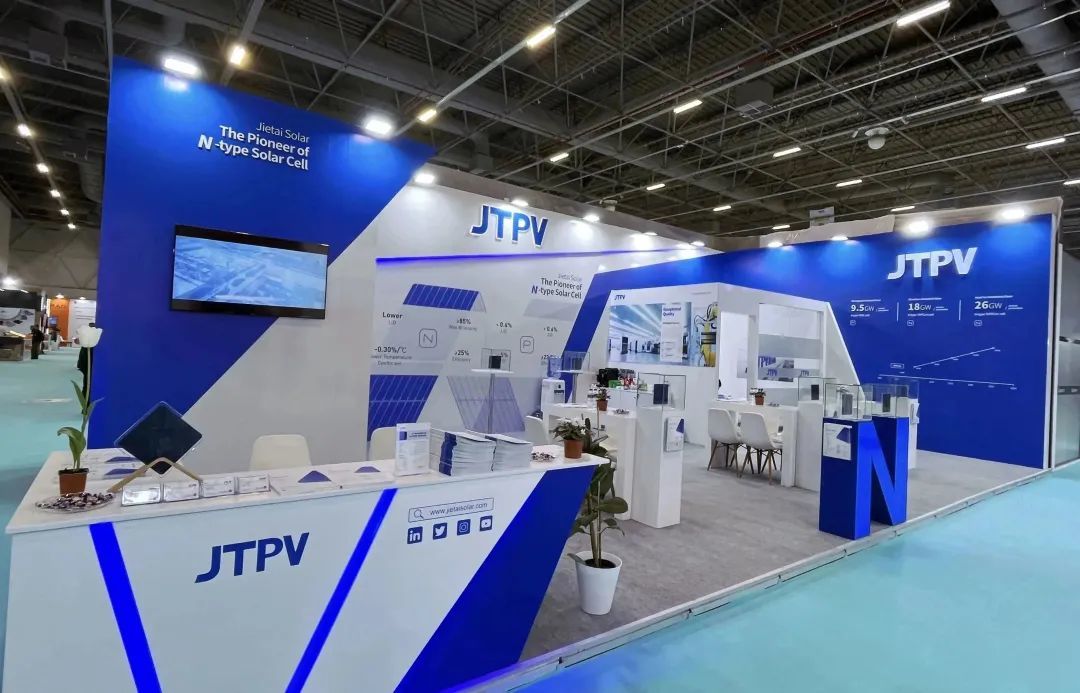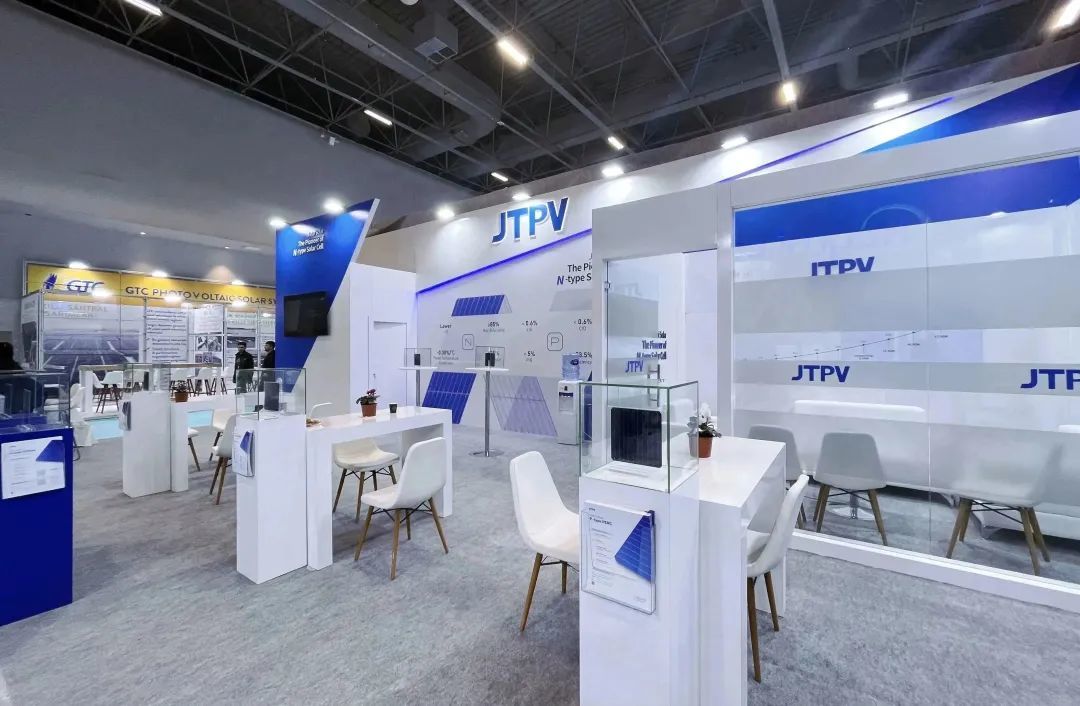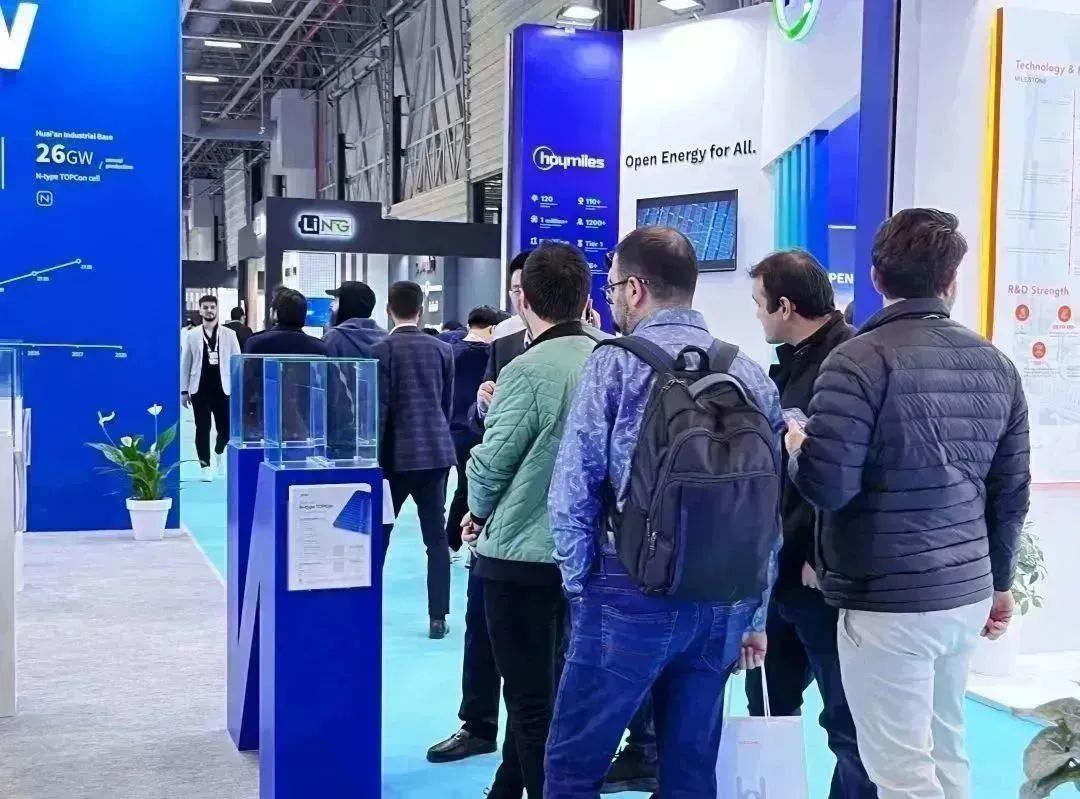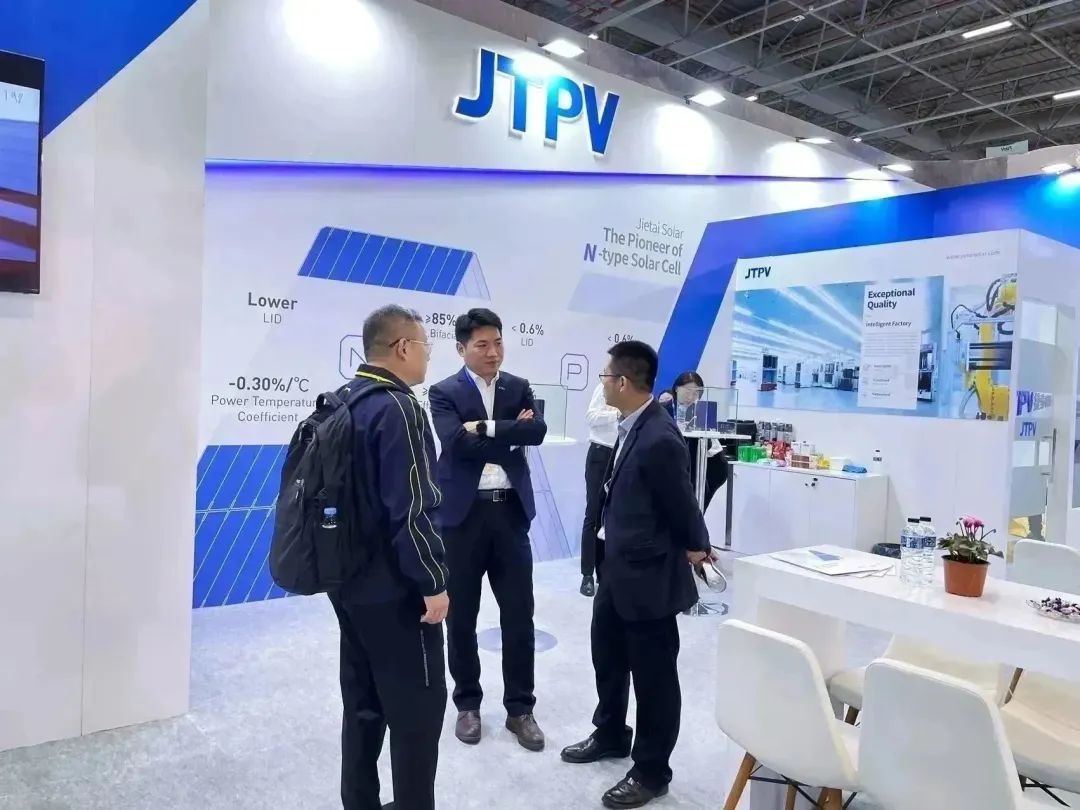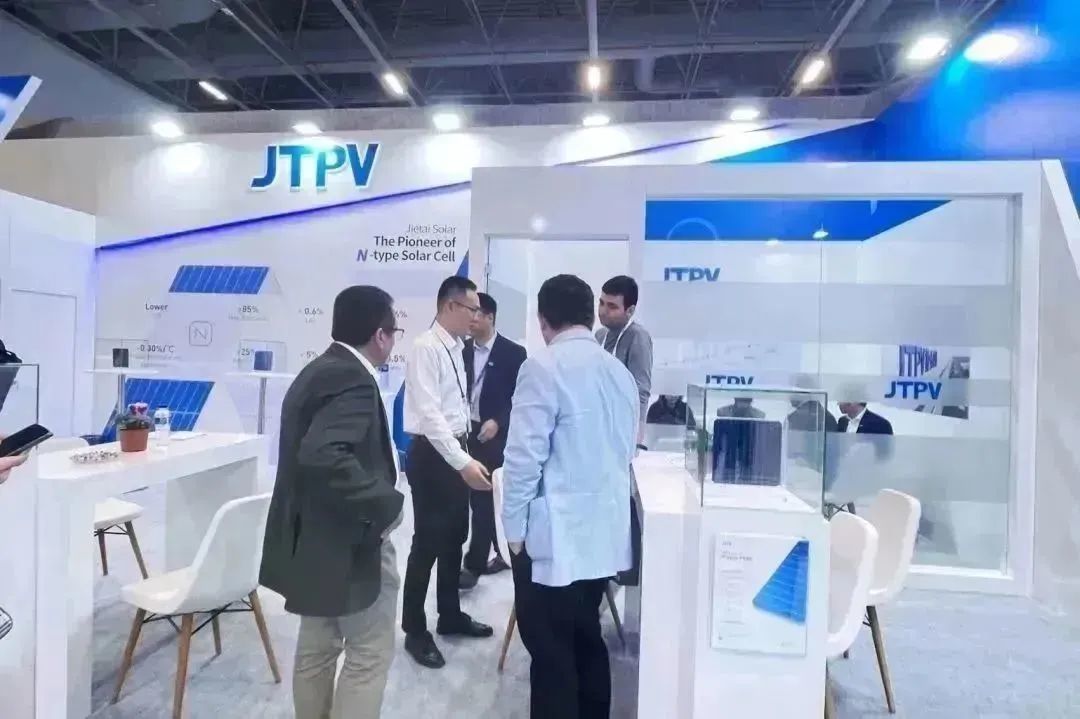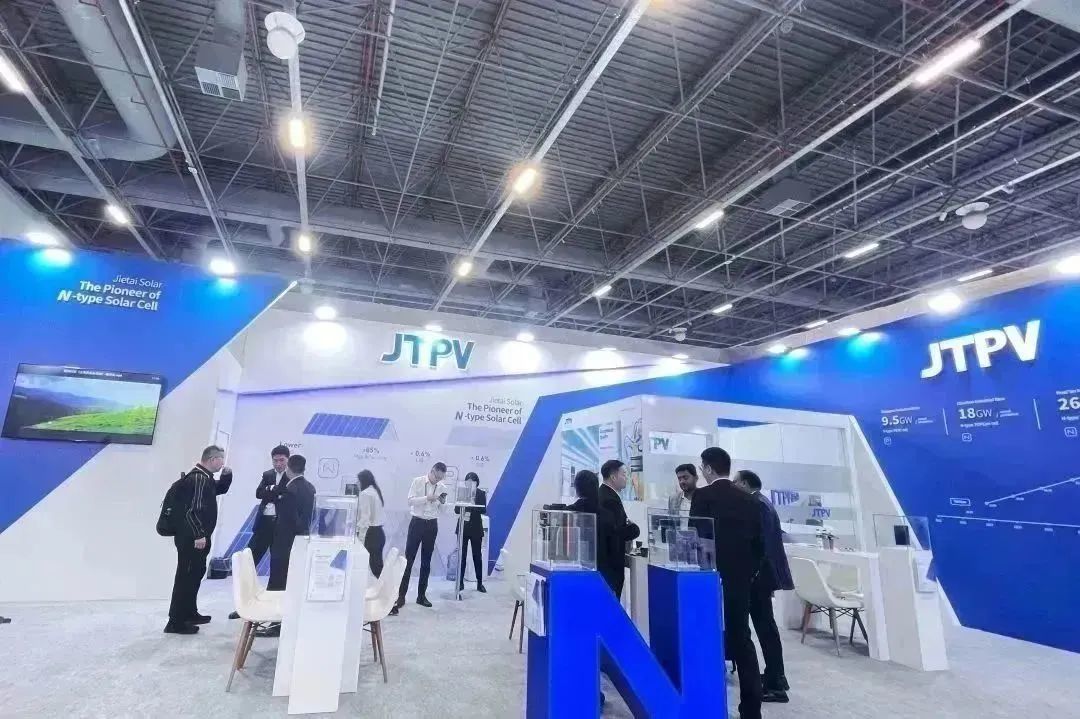 The staff was patient and enthusiastic, and explained the product advantages and application scenarios of N-type high-efficiency photovoltaic cells to the visitors in detail.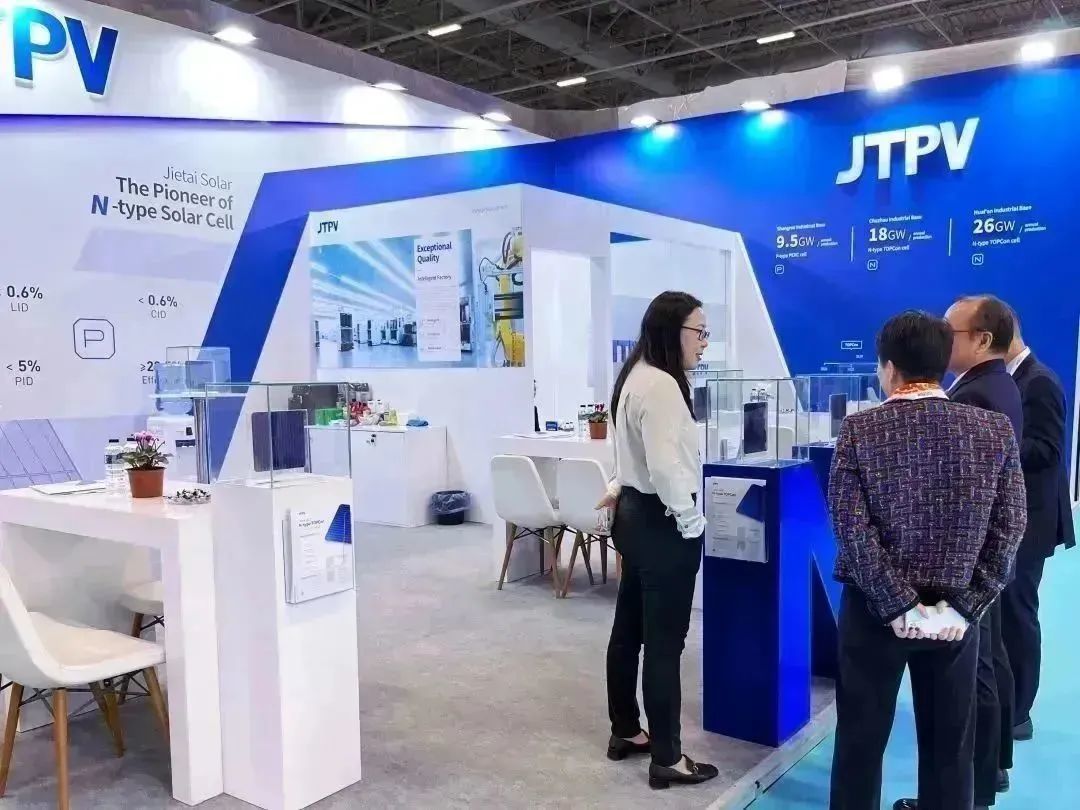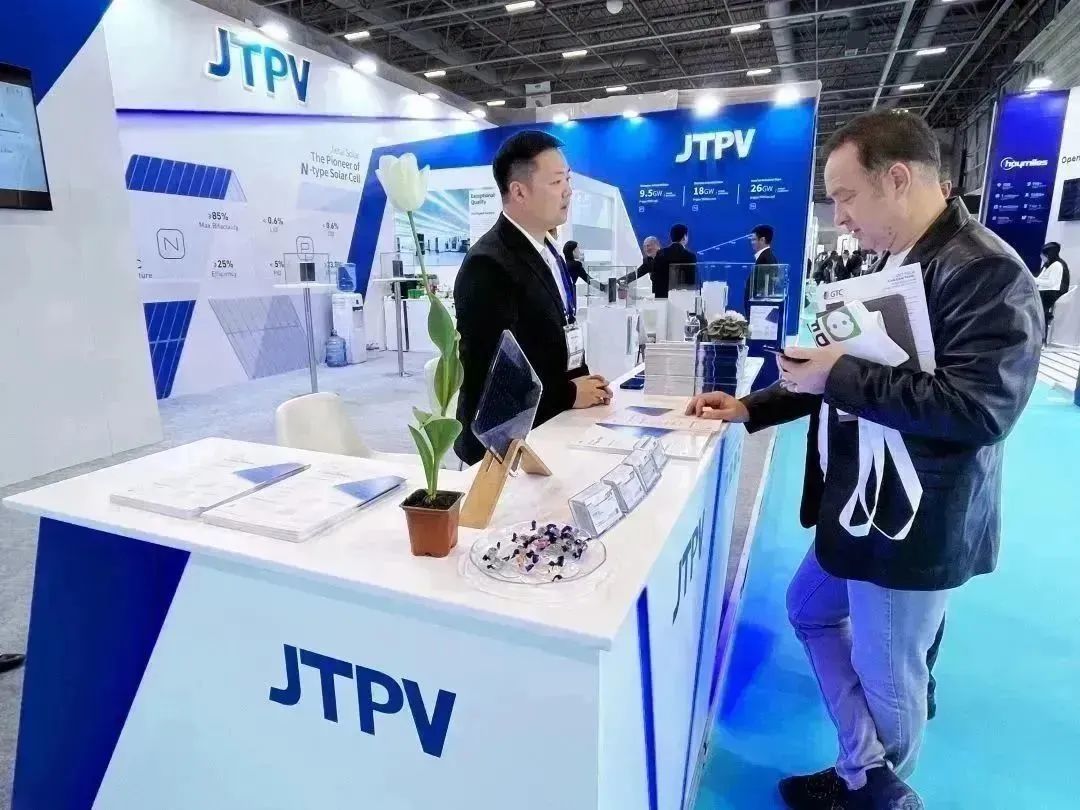 product display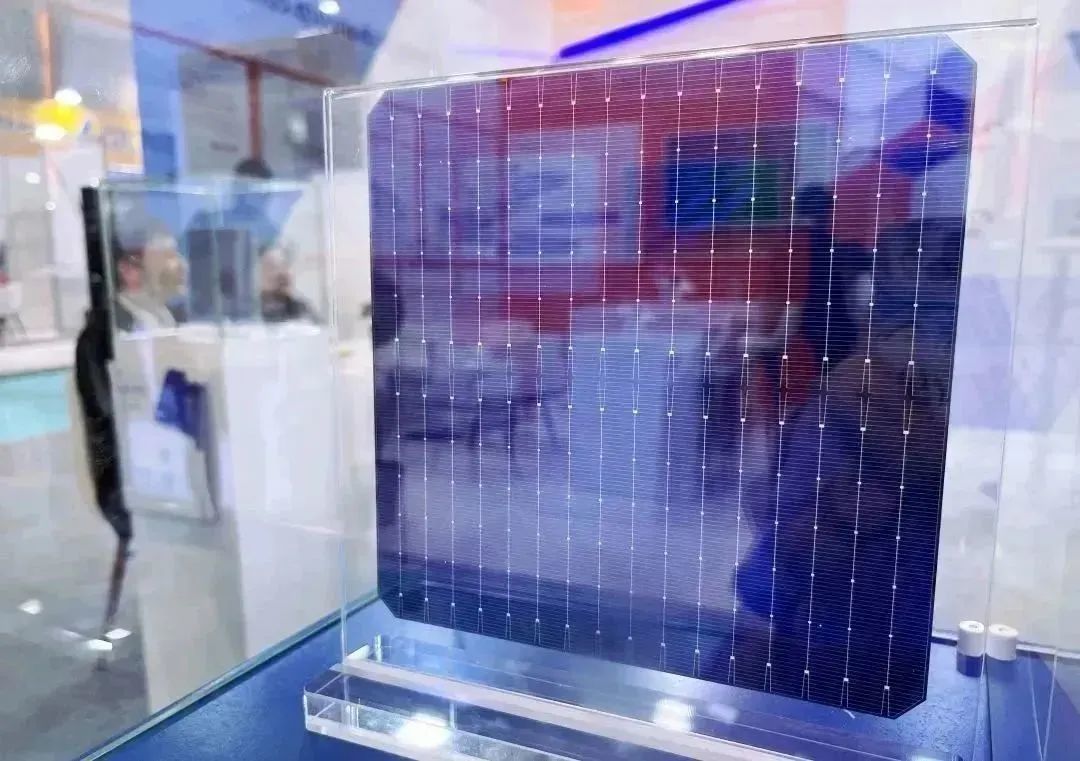 No light attenuation Photoattenuation is "0"
Anti-pid Superior anti-PID performance
Low seal loss Lower seal loss, more suitable for efficient components
Temperature coefficient Low power temperature coefficient as low as -0.30%/C
Low light response intensity 200W/m low light relative conversion rate ≥97%
High conversion efficiency Positive efficiency ≥25%, double-sided rate ≥85%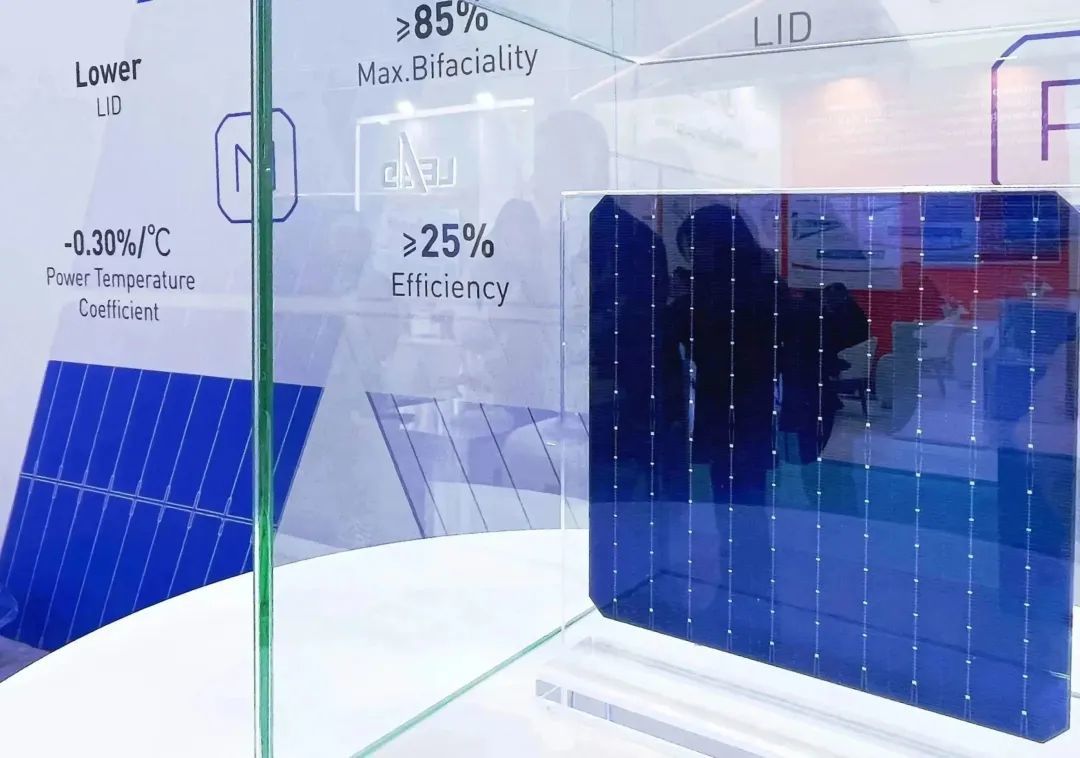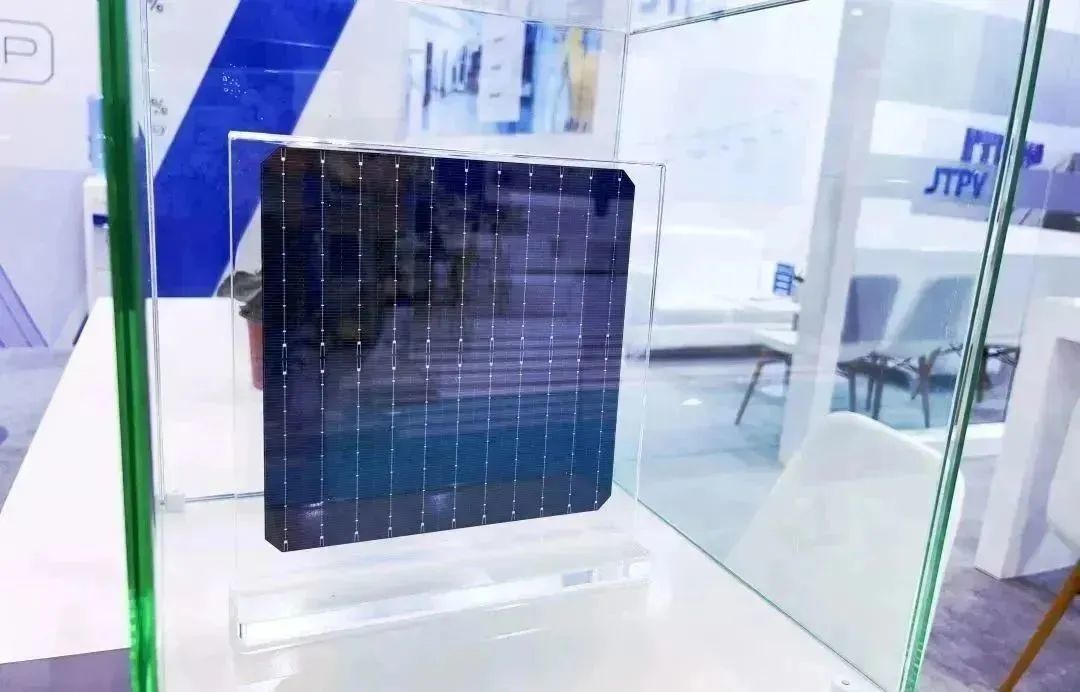 JTPV has always focused on the cell segment, and is committed to promoting more and more efficient conversion of solar energy into electricity for terminal use through technological iterative updates.
Escalation, not ultimate. In the future, JTPV will continue to promote in-depth exchanges with domestic and foreign partners, build a more open, transparent and win-win cooperation environment, and promote the green and sustainable development of the photovoltaic industry.
CONTACT
Headquarters: 8 Xingye Avenue, Shangrao Economic and Technological Development Zone, Jiangxi Province
Subscribe +
---